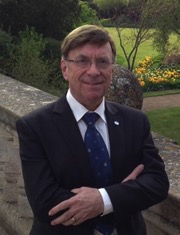 Established for forty years and registered in the United Kingdom and Europe, Robes of Distinction has provided ceremonial robes across the world: England, Scotland, Ireland, Canada, The United States of America, Australia, New Zealand, Fiji, Gibraltar, Nigeria, as well as making robes for the University of Geneva, Switzerland, for academics in England and Canada.
Specialising in bespoke tailoring, the company fulfils individual orders only: nothing in bulk; nothing for hire. All gowns are hand-gathered or hand-pleated as required.
The company has supplied bespoke clerks' gowns, beadles' gowns and court gowns to the Livery Companies of London, mayoral and town clerks' gowns, academical dress for graduates of many universities, university officers' gowns, gowns for judges and cathedral vestments. Everything is hand-shaped when required, especially fur (always faux, but of the highest quality - sample sent on request) curved around the cape of academical hoods.
For a quotation, please email Kenneth Crawford at the address below. He will get back to you as quickly as possible.
A sample picture gallery is opposite. To see the detailed picture galleries of some of the Company's many past commissions, click here.